Posted in View PCVMA Newsletters
Newsletters: 
PCVMA Newsletter 01/2021 Volume:32 No. 1
PCVMA Newsletter 02/2021 Volume:32 No. 2
PCVMA Newsletter 03/2021 Volume:32 No.3
PCVMA Newsletter 04/2021 Volume:32 No.4
PCVMA Newsletter 05/2021 Volume 32, No.5
PCVMA Newsletter 06/2021 Volume 32, No.6
PCVMA Newsletter 07/2021 Volume 32, No.7
PCVMA Officers: 
President: Dr. Dan Jones – (PSIvet)
President-Elect: Dr. Joel Murphy (Animal Bird and Medical Center Palm Harbor)
Past-President: Dr. Hillary Maedel – (Fury Friends Veterinary Center)
Secretary: Dr. Marie Raver – (Oakhurst Veterinary Hospital)
Treasurer: Dr. Ernest Godfrey (Pinellas Animal Hospital)
PCVMA BOARD OF DIRECTORS
Dr. Brooke Certa – (Coastal Animal Clinic)
Dr. Kim Donovan -(Oakhurst Veterinary Hospital)
Dr. Brett Zager – (Animal Emergency Clinic – St. Petersburg)
PCVMA NEWSLETTER & PINELLAS ANIMAL FOUNDATION
Dr. Don Morgan – Donmorgansr@aol.com
PCVMA News Letter:
Dr. Don Morgan – Donmorgansr@aol.com
President's Message
Dear PCVMA Members,
We had our 1st in person meeting in June at Bascom's that was sponsored by Nutramax and had 50 members in attendance. I enjoyed seeing everyone in person for the first time since our February meeting in 2020, that was held at the Marriott. We will not have a meeting this month due to the FVMA meeting in Orlando. I hope to see everyone in Orlando! We are searching for a sponsor for our August meeting. Hills and Idexx will be sponsoring our annual Baseball meeting on Saturday September 25th  at Tropicana Field. Go Rays!
Dan Jones DVM
Director of Operations – PSIvet
djones@psivet.com | www.psivet.com
Toll-free: 888-275-6523 | Cell: 727-560-3026
SURVEY: Several hospitals would like to know the curbside situation from other members. Just respond to me at donmorgansr@aol.com if you would like to participate.
PCVMA 2021 MEETINGS AND EVENTS SCHEDULED
June 21, 2021 –  NUTRAMAX at Bascom's Chop House
July 8-11, 2021- Please attend the FVMA 92nd Annual Conference in Orlando
August 21, 2021 – PCVMA Annual baseball outing – Tropicana Field
September – Royal Canin – Bascom's Chop House
October 16, 2021 – BOWser & CATsino Ball – Belleair Country Club
November – Open
December – No Meeting – Happy Holidays
*Florida Pharmacy and Dispensing and The Laws and Rules of the Practice of
Veterinary Medicine in Florida, three hours CE, planning for February 2022.
2021 PCVMA DUES
Please support your county organization providing you with information and opportunities on continuing education, political/legislative issues, business/financial issues, Florida Pharmacy Dispensing and the Florida Laws and Rules required CE, approved CE Webinars and social events throughout the year.  Also including the PCVMA Annual Baseball Outing with a Tampa
Bay Rays game at Tropicana Field in the Left Field Terrace Suite.  Practice owners, please help your associates with their membership and the PCVMA with your continued support.  Membership dues allows you free access to all PCVMA events throughout the year.
Dues are $125.00 per year per veterinarian. Checks can be mailed in the preaddressed envelope enclosed for your convenience.  Credit cards can be processed by calling the PCVMA/PAF office at
727-397-7387 and leave your number or 727-410-7856(c).
Dr. Ernest Godfrey
PCVMA Treasurer
Pinellas Animal Hospital
7791 52nd Street North
Pinellas Park, FL 33781
OBITUARY OF THOMAS A KRALL, DVM
Krall, Thomas A. DVM, suddenly was called to Heaven on the afternoon of Saturday, May 8, 2021, while tending to his normal daily "self assigned" yard routine in Seminole, Florida. Tom and Barbara (nee Muehlenhard) were married for over 46 years. He was a forever devoted and loving father to Erin and Christopher. Caring brother to Mary (Walt) Krekel, Regina (Ken) Kohl and Teresa (Keith) Brown; also survived by many loving nieces and nephews. Proceeded in death by his parents Joseph P. and Regina (nee Thomas), brothers: Paul M; Joseph P. Jr; and Kevin J. Tom was born third oldest son on March 27, 1949. He grew up in the small northern town of Avon, Ohio. He attended St. Mary's through eighth grade. He valued a long-lasting friendship with many of his fellow classmates. He will be fondly remembered and toasted by The Shagsters Society of Hacking Amateur Golfers, of which he annually attended for thirty-three years. As well, Tom played high school football and ran track at Avon High. He attended The Ohio State University (O-H-I-O) and graduated with a degree in Veterinary Medicine in 1974. Upon graduation he entered the United States Air Force as a Captain and the Base Veterinarian at then Plattsburgh AFB, New York. Both small animal medicine and St. Petersburg College (SPC) brought he and Barb to Florida. For forty-three years Tom was a professor in the Veterinary Technology Department at SPC. He was awarded Professor Emeritus upon retirement in July, 2019. In the fall of 1977, he along with fellow OSU classmate, David Tollon, built and opened Oakhurst Veterinary Hospital in Seminole, Florida, where he worked for over twenty-five years. The above is somewhat the sequential life of Tom Krall. He managed to live a great and full life with his family and friends. He was the anchor for his family, a person who impressed upon all to "seek the positive" and created the best life he could offer. Hard work and exercise was his friend. He completed fifteen marathons and once ran a relay across the State of Florida. When his knees ached he turned to bicycling. He always enjoyed a fun game of golf with his buddies. Although not a great fisherman, he sometimes threw a line into the Gulf and snorkeled at Egmont Key with his family. He was also a great researcher, always thirsty for more knowledge. He never stopped studying one thing or another, read all night, enjoyed baking and mastered his margarita recipe, as well as his grill. Tom maintained a daily routine that ran like clockwork. More recently, early mornings he'd reach out to his family, but preferred to be available for business conversations at 11am, five days a week. Most days by 1pm you might find Tom at the gym, at his garage workbench, running errands or outdoors perfecting his green thumb. He seldom clocked himself out before 5pm and often swam until after 6pm. He built a lifetime of memories with his family and friends whom he cherished so much. His Book of Life will be shared, the baton has been passed. We cannot drop it or we will lose everything created by a great man, husband, dad, brother and friend. He has instilled into us the importance of faith, honesty, love and respect. Our boat is rocky, our anchor has become our angel. Someday the waters will clear, the tides will change, our boat will again set sail. Our angel will always be with us. We must forever seek the positive and cherish the memories because life on earth is much too short. Tom always lived life to the fullest. He will forever be in our hearts, his memories will never fade, and his legacy will last forever. Visitation at the funeral home will be Saturday, May 15, 2021 starting at 11 am, followed by a Memorial Service at 1 pm. Interment at the Bay Pines National Cemetery will be private at a later date. In lieu of flowers, please consider making a donation to the charity of your choice in Tom's name or to The Ohio State College of Veterinary Medicine Scholarship Fund. Link and mailing address found on donation tab. To give in the mail: "Pay to the order of" –The Ohio State University Foundation Memo line – IMO Dr. Thomas Krall Mail to: OSU College of Vet Med Attn: Tiffany Connors 1900 Coffey Rd Columbus, OH 43210
WOULD EVERYONE  TAKE A MINUTE TO REVIEW ANY CLASSIFIED ADS YOU MAY HAVE POSTED IN THIS NEWS LETTER.   PLEASE CONTACT ME IF YOU WANT THEM REMOVED,  OTHERWISE YOU MAY CONTINUE TO GET LOTS OF UNNECESSARY PHONE CALLS OR E-MAILS.   ANY CORRECTIONS ARE ALSO WELCOME.
Upcoming Events
August 21 @ 6:00 pm

-

11:00 pm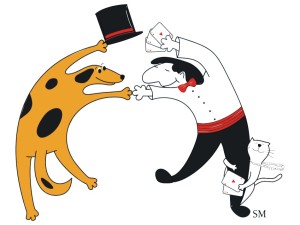 Print PCVMA Meeting RSVP Form