Posted in Latest Pinellas County Veterinary News, PAF News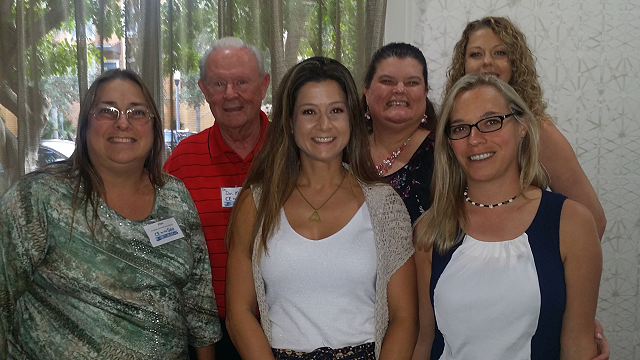 Board members working and in attendance at the CE by the Sea were
(L-R) Ellen Gallo, Pet Professor, and Drs. Morgan, Larson, Moore, Certa and Maedel.
The PAF wishes to thank BluePearl Veterinary Partners and the many veterinarians and staff members attending for their generous donations.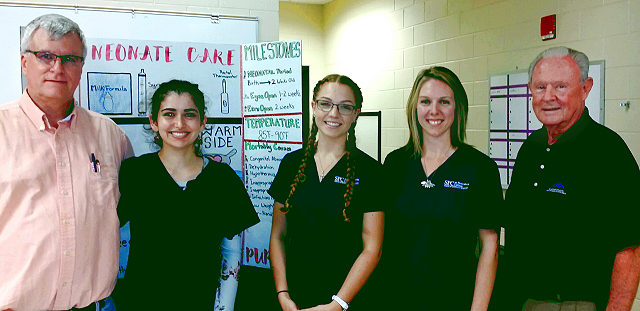 PAF SCHOLARSHIP WINNERS
Presentation of $2500 in scholarships from the Bowser and Catsino Ball  by Dr. Howell and Dr. Morgan were made to three well deserving SPC students at the SPC Open House honoring National Veterinary Technician Week.
(L to R)
First Place – Jessica Loperena $1,250.00 – Neonate Care
Third Place – Kristen Hulbert $500.00 – Anesthesia vs Non-Anesthesia Dentals
Second Place – Kaitlyn Pierce $750.00 – Deafness in Dolphins
Congratulations to all three of you.  Another $2500.00 in scholarships will be awarded during the Spring Semester 2019.
Sincerely,
Donald H. Morgan DVM
President – PAF